Wherever the outdoor fun takes you, that's where we want to be. We take the worry out of being in the sun so you and your crew can play all day. Here is what you need to know about performance UV protection clothing to keep you sun safe.
1. What is sun protection clothing?
Sun protection clothing provides a health-conscious and easy way to protect your skin from the sun's harmful ultraviolet rays. This type of clothing is made of fabric that's been treated and/or manufactured to filter out UV rays. You'll find each garment comes with a UPF, or ultraviolet protection factor, which indicates the level of protection it provides.
UPF 30: Minimum protection to qualify for The Skin Cancer Foundation Seal of Recommendation.
UPF 30 to 49: Substantial protection
UPF 50+: Exceptional protection
2. Is sun protection clothing necessary?
If you're looking for protection against ultraviolet rays during your outdoor activities, sun protection clothing is an absolute must. Even if you rely on sunscreen to protect your skin, there's nothing to protect your skin beneath your clothing.
Sure, regular clothing does provide a bit of protection. But it's not specifically designed to block harmful rays. The Skin Cancer Foundation notes that UPF clothing with a 50+ rating lets a scant 2% of UV rays reach your skin. Regular clothing, like cotton, lets about 20% of those rays get through.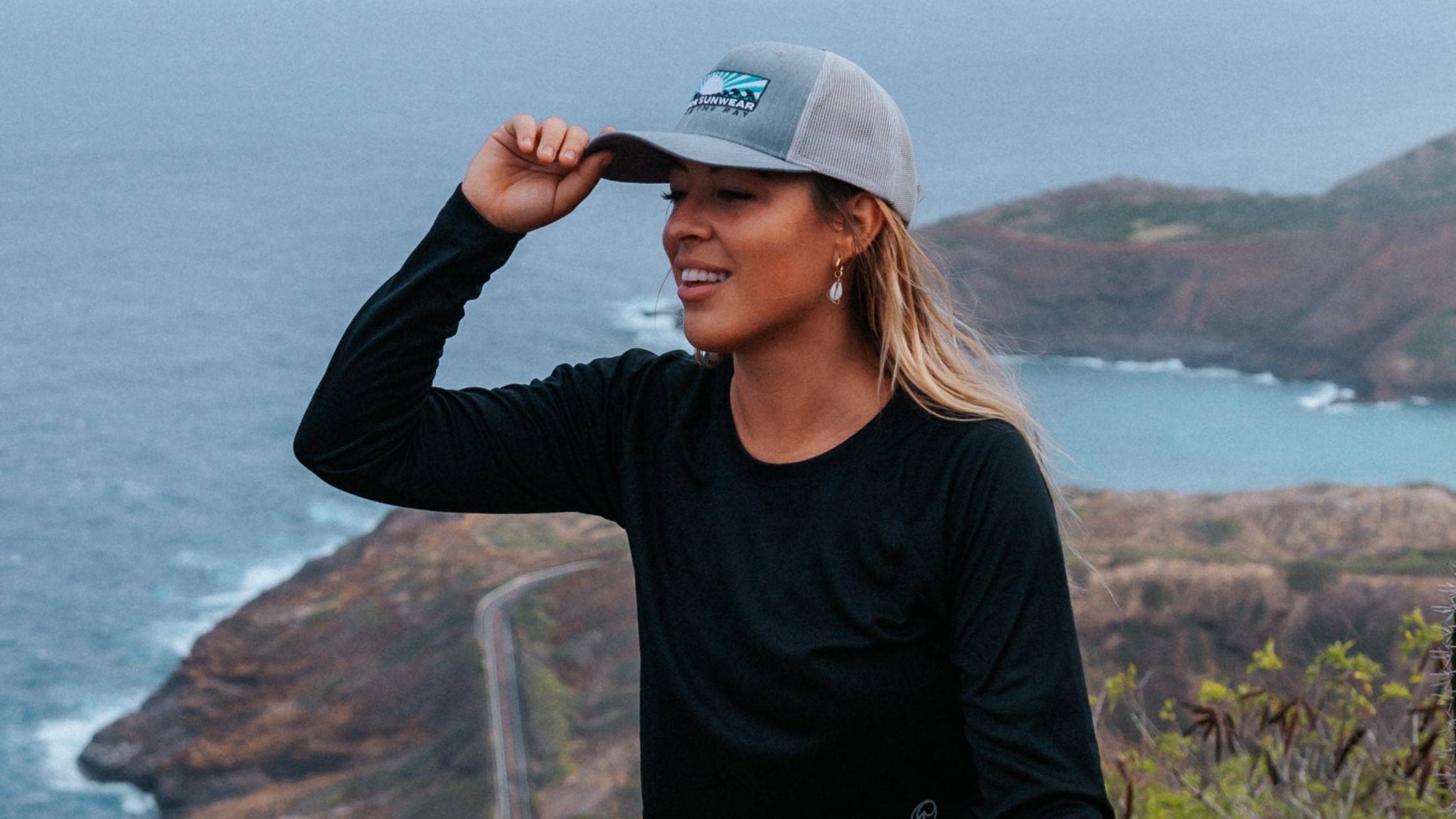 3. What is the difference between UPF and SPF?
UPF, or ultraviolet protection factor, is a rating used for fabrics and clothing to indicate the amount of UV radiation that can get through the fabric to reach your skin. For instance, a shirt with a UPF 50 rating allows 1/50 of the rays to penetrate, or 2%.
SPF, or sun protection factor, is a rating used for sunscreen to indicate the relative level of protection for your skin. A sunscreen rated SPF 15, for example, may let you stay out in the sun without burning 15 times longer than you could without sunscreen.
Used for fabrics and clothing
Blocks UVB and UVA rays
Used for sunscreens
Blocks UVB rays
4. Can UPF wash out of the clothing?
That depends on the quality of the sun protection clothing you buy. High-quality UPF clothing made of high-tech fabrics come with maximum protection, designed to last the lifetime of the garment—wash after wash.
Clothing that gets its protection from a sprayed-on chemical won't give you the same longevity. In some cases, the clothing may not retain any protection after about five washes.
5. Do you still need to wear sunscreen under sun protection clothing?
No. Quality sun protection clothing gives you all the protection you need—beneath the clothing, of course. You still want to apply sunscreen on your face, ear tips and other areas not covered by your clothing.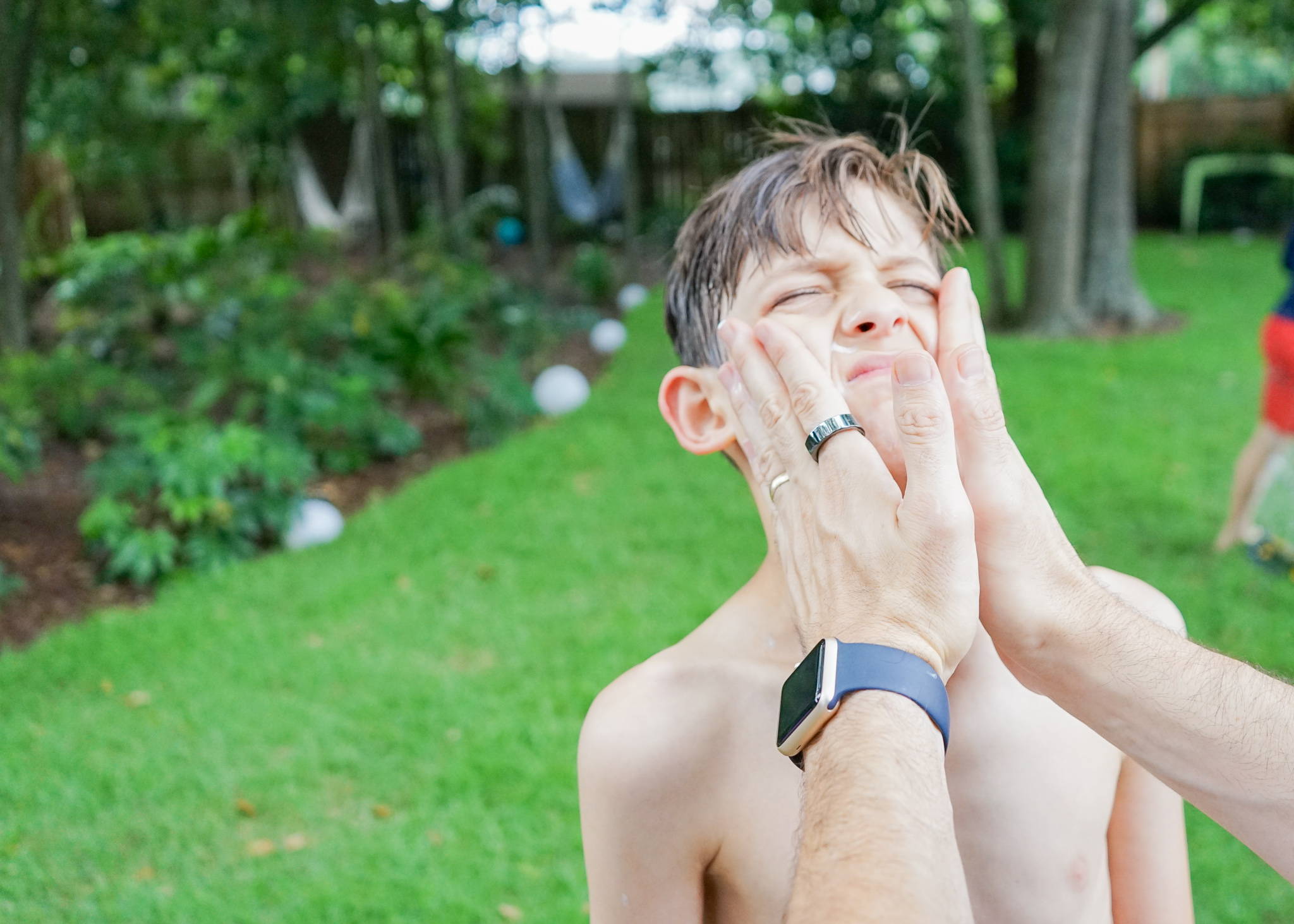 6. Does sun protection clothing work when wet?
Yes. The protection endures even when the fabric is wet. Do note, however, that UV rays transmit more readily through water than they do through air. That means dry garments still offer better protection than wet ones.
7. How long does UV protection last in a shirt?
If you're sticking with high-quality UPF clothing, you can expect the UV protection in a shirt (or other article) to last a long time. We're talking years. Just make sure you follow instructions for washing and drying to get the most out of your sun protection clothes.
8. How do you wash sun protection clothing?
Had a feeling that was the next question! Washing sun protection clothing varies depending on the manufacturer. Washing our sun protection clothing is about as easy as it can get. Machine wash. Colors won't fade or run. Our quick-drying fabric can be hung to dry or tumble-dried on low.
9. What is sun protection clothing made of?
High-tech fabrics are the way to go for the best sun protection clothing. The most trusted UPF clothing is crafted out of UV-certified fabric that comes with additional perks, such as:
PURE-tech cool wicking technology for optimum temperature comfort
M-Shield zinc-based anti-microbial technology for optimum freshness and longevity
REPREVE™ fibermade from recycled plastic bottles for optimum sustainability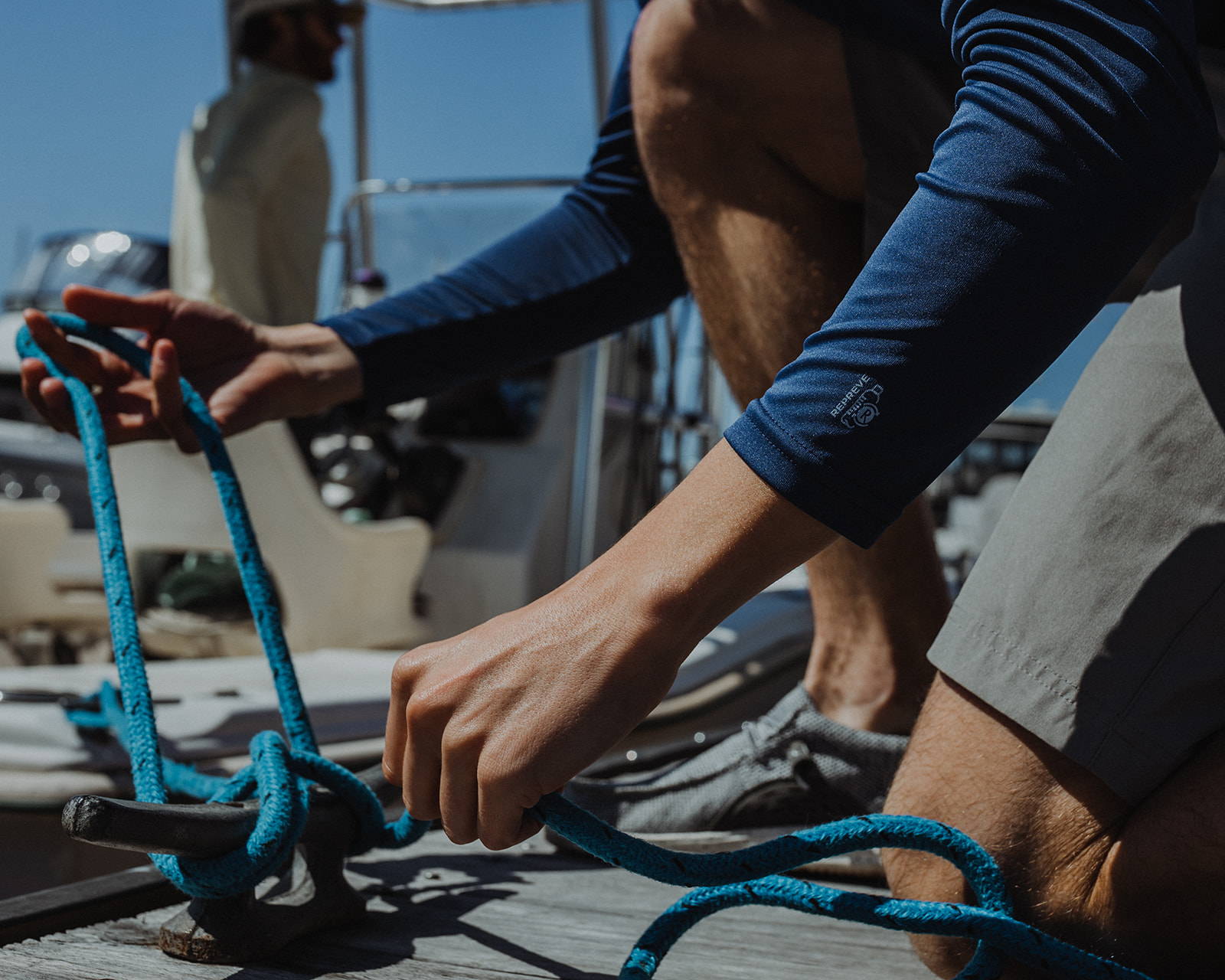 10. What do you need to look for in the best sun protection clothing?
The first thing to check is the UPF, or ultraviolet protection factor. The best sun protection clothing like ours will be rated UPF 50+, designed to filter out 98% of harmful UV rays.
Once you've verified your sun protection clothing can indeed protect you from the sun, there are several other factors to consider:
Fabric: High-tech, durable fabrics will last the longest and perform the best during a wide range of outdoor activities. Get bonus points for choosing fabric that's odor-resistant, anti-microbial, moisture-wicking, quick-drying and durable.
Feel: Soft, lightweight and comfortable is the only way to go with any type of outdoor active wear. It's tough to dive into total enjoyment if your clothes are a total discomfort.
Fit: Look for fabrics that move with you without constraining you. Whether you go for a fitted shirt or flowy cover-up, you want a garment that won't scratch, irritate or stretch out with every move you make.
Coverage: The more skin you cover, the greater the span of protection will be. Keep this in mind when deciding between long sleeves and short sleeves, pants and shorts.
Activity: The type of activity you'll be engaging in is another factor. True, many sun protection fabrics are multi-use and even multi-season—but you still want garments that align with whatever outdoor fun you'll be having. In short, leave the sarong wrap on the beach instead of taking it mountain climbing.
One final consideration? How it looks. Even if you rate the level of protection and comfort over effortless style, you've truly scored when you find just the right outfit that looks as good as it feels, and as great as it protects. You'll be able to check all those boxes—and a few more—with the lineup of next-level sun protection clothing from Vapor Apparel.