5 Ways to Rock a Sarong
Of all our favorite beach-ready outfits, few garments provide versatility quite like the sarong. The twist and tie design of our sarong wrap can effortlessly transform the piece from an easy-going beach look to a casual night out. Functional and fashionable, the sarong is an absolute must-have in your wardrobe. 
We've carefully curated a collection of beautiful sarong skirts designed with a special UPF 50+ fabric for maximum sun protection that's just too good to pass up. Trust us, your skin will thank you later. Read on to learn our favorite ways to rock a Vapor Apparel beach sarong all year long.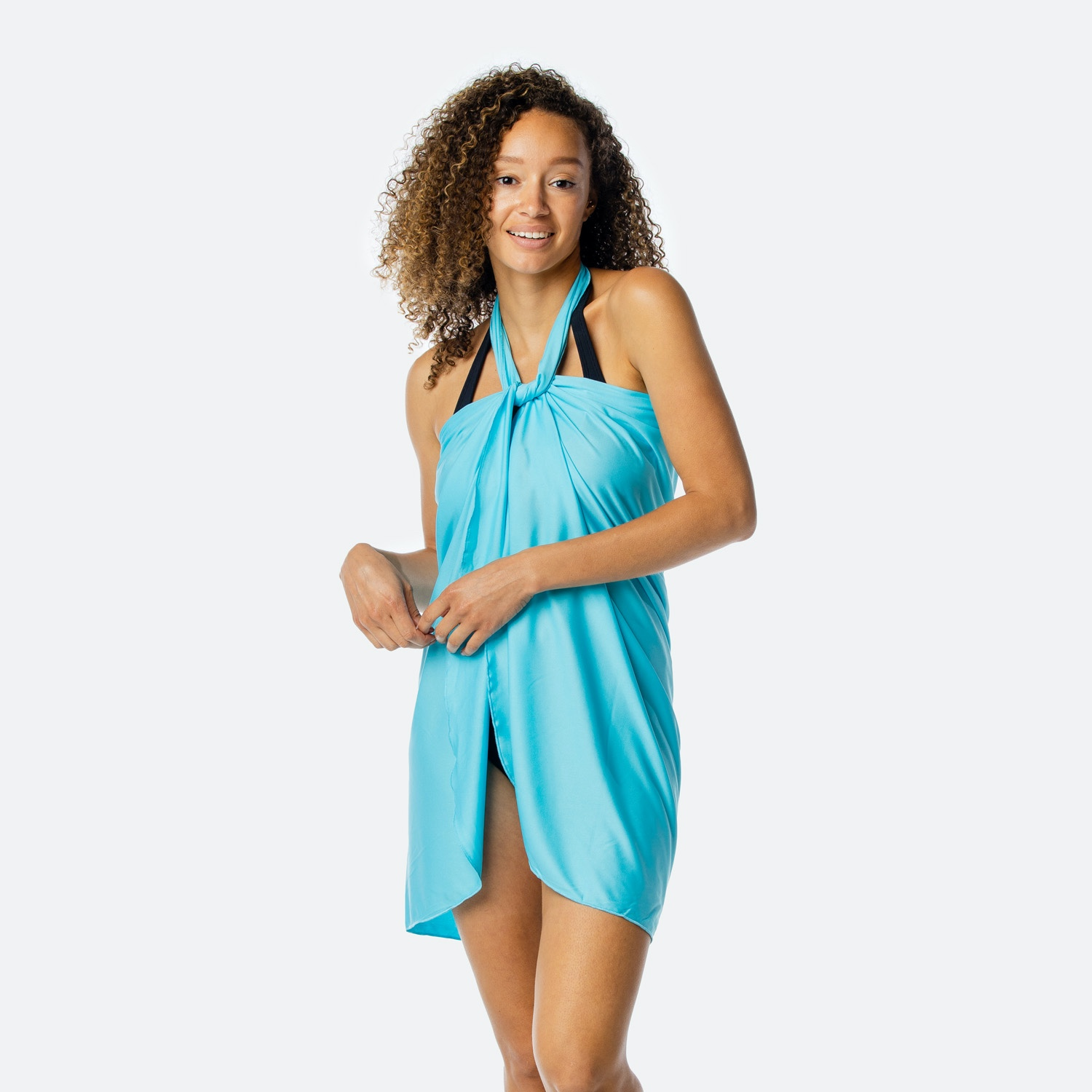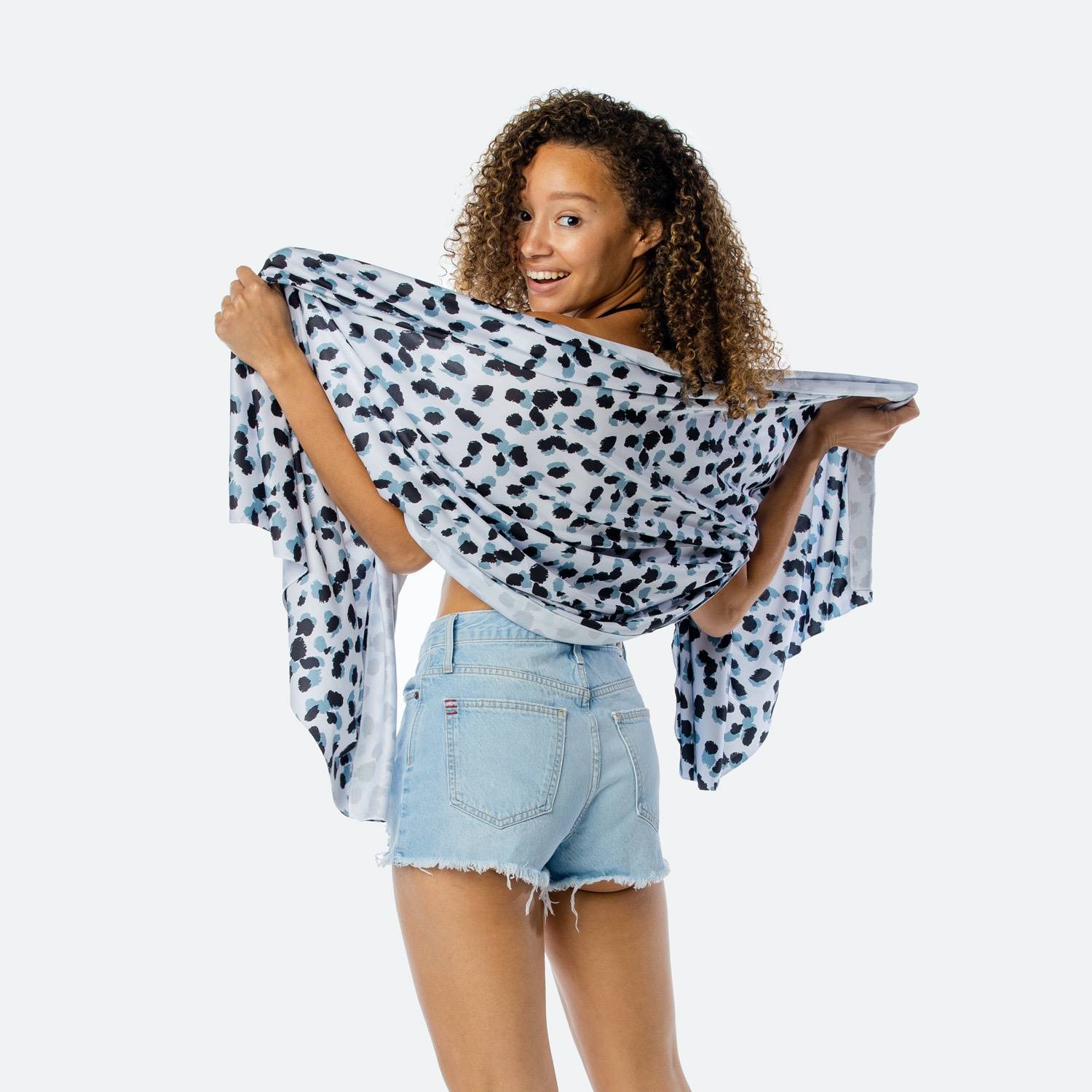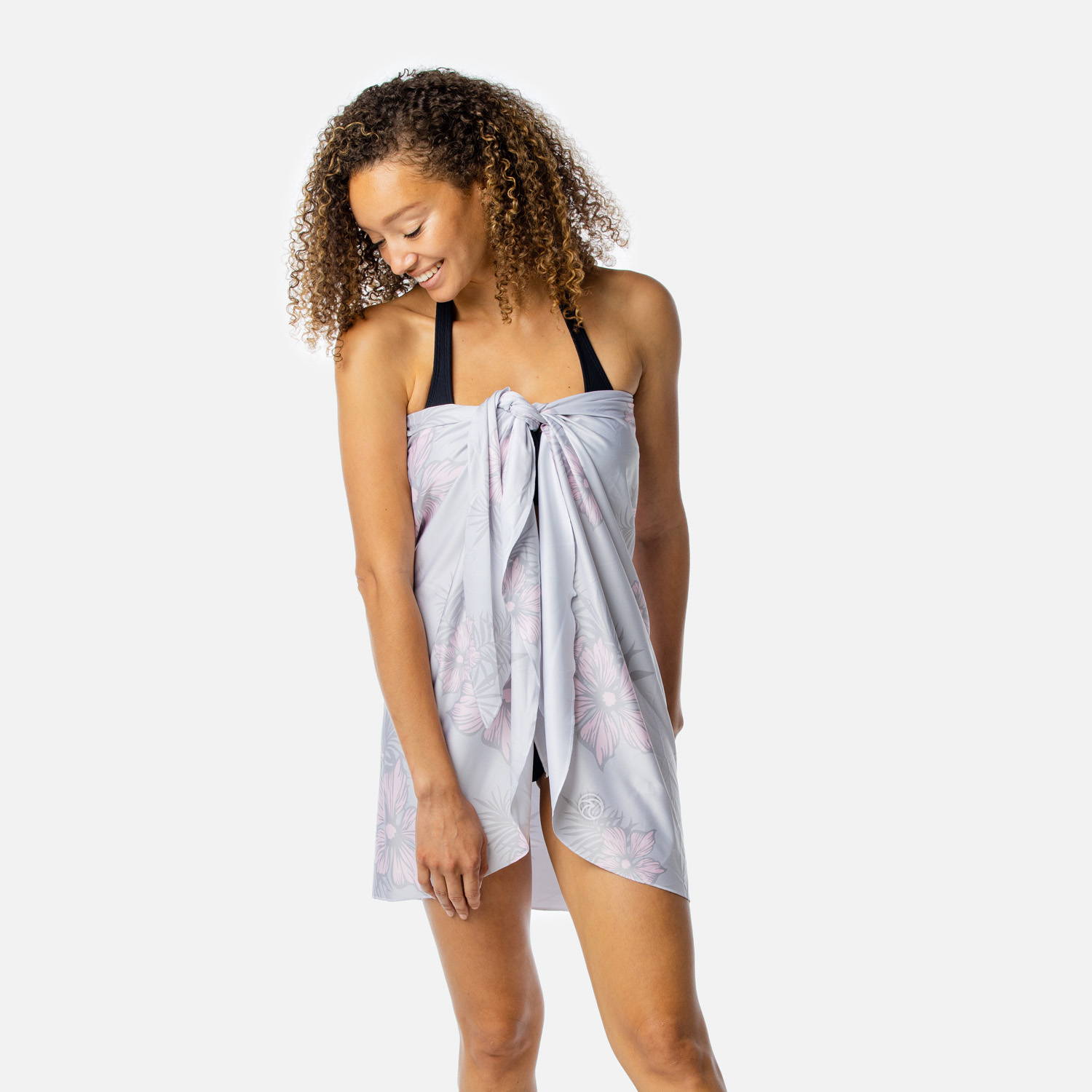 Spending the day at the beach? Create a chic beach vibe with a sarong skirt. At 6-and-a-half feet in length, wrap your favorite Vapor Apparel sarong around your waist, tie a knot and go. It's that simple. Our UFP 50+ sarongs offer ample sun protection in both wet and dry environments, making them a must-have for a day at the beach or relaxing by the pool.
Whether on the pier or in a boat, a fishing trip is a great way to enjoy the water and warm weather. As you wait for your next catch, ensure that your skin is well protected from the sun. Consider wearing your sarong bandeau style. Create this look by holding your sarong behind you like you would a towel and bringing it to the front of your body, right under your arms. Tie the ends of the fabrics into a bow at the front and tuck the remaining material on either side.
From the ancient ruins of Greece to the streets of Miami Beach, there's no shortage of amazing destinations where you can stay cool and protected in our lightweight sarong. The classic halter neck style is a practical look when exploring a new city or countryside. Just place the sarong horizontally behind your back, bring each end towards the front and under your arms. Next cross the two corners, bringing the left end towards your right side and the right end towards your left side. Bring the two ends  of the sarong wrap around your neck and tie them at the nape of your neck.
There's nothing quite like enjoying a delicious meal al fresco while the sun warms your skin. Of course, too much sun is never a good thing. To prevent sunburn on your shoulders, wear your sarong skirt kimono style over a pair of denim shorts and a tank top. This casual, yet stylish look is easy to create and provides ample sun protection. Just spread the sarong over your shoulders like a shawl. Tie both ends on one side of the fabric to create the look of a faux sleeve. Repeat on the other side.
We've all been there before. After a great day at the beach, you're packing up the family and there's sand – everywhere. That's when your sarong wrap becomes the beach hack you never knew you needed. Wrap your sandy, wet kids in the sarong to prevent a mess in the car. The moisture-wicking fabric of our sun protective clothing dries quickly so your little ones stay warm and dry.
Shop Vapor Apparel Sarongs
You don't have to sacrifice style for sun protection. Vapor Apparel is a leader in sun protection clothing for women, men, and children, offering an impressive selection of UPF 50+ clothing. Practice sun safety throughout summer and year-round with our UV protective clothing for women.