Father's Day Gift Guide
It's almost Father's Day and we know it's not always easy to find a great gift for Dad! Those gifts from last year whether it was a new tie, or a "World's Best Dad" mug might just be gathering dust now, so our goal is to help you find a gift that will be sure to get its use in.
Getting Dad new fishing gear is no easy feat. He's got the ol' trusty rod that he would never turn his back on, he's had his tacklebox filled for years, and it's not like you can head out to his favorite fishing spot and throw some more fish in for him. The best thing that you could get him is something that lets him do the thing he loves all day long. By throwing on one of these long sleeve shirts, Dad's going to be protected from the sun with UPF 50+ solar protection in covered areas, and quick-drying, cooling fabric.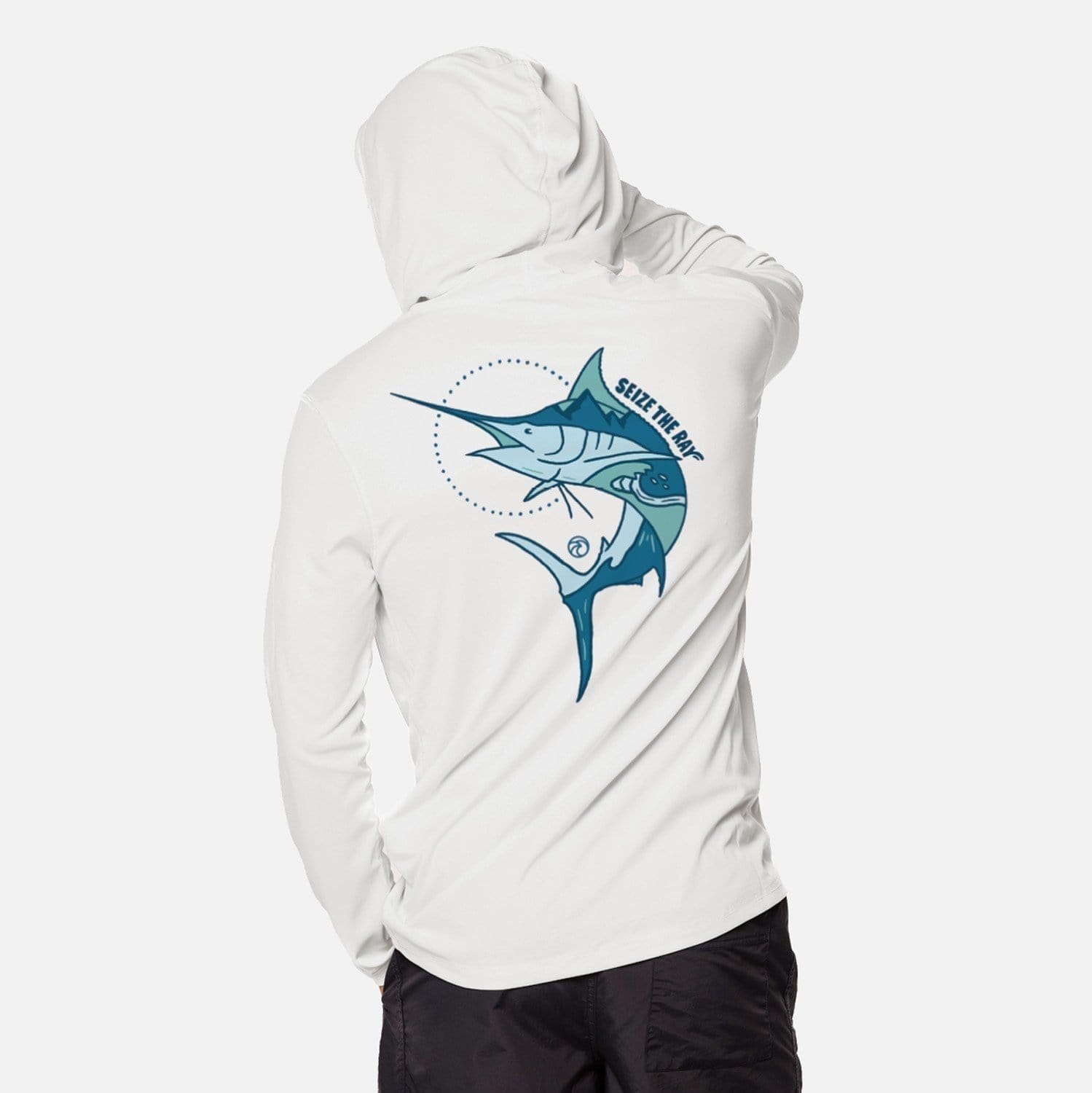 ---
It just so happens that this year, Father's Day lands on the first day of summer. That means more time in the backyard barbequing with the other dads, and the neighborhood kids playing in the sprinkler. Dad can look cool, and stay cool with our Altered Latitudes Collection. Each shirt still provides that UPF 50+ solar protection that is so important as we head into the summer, and you can choose from a wide variety of designs that you would love to see your Dad in!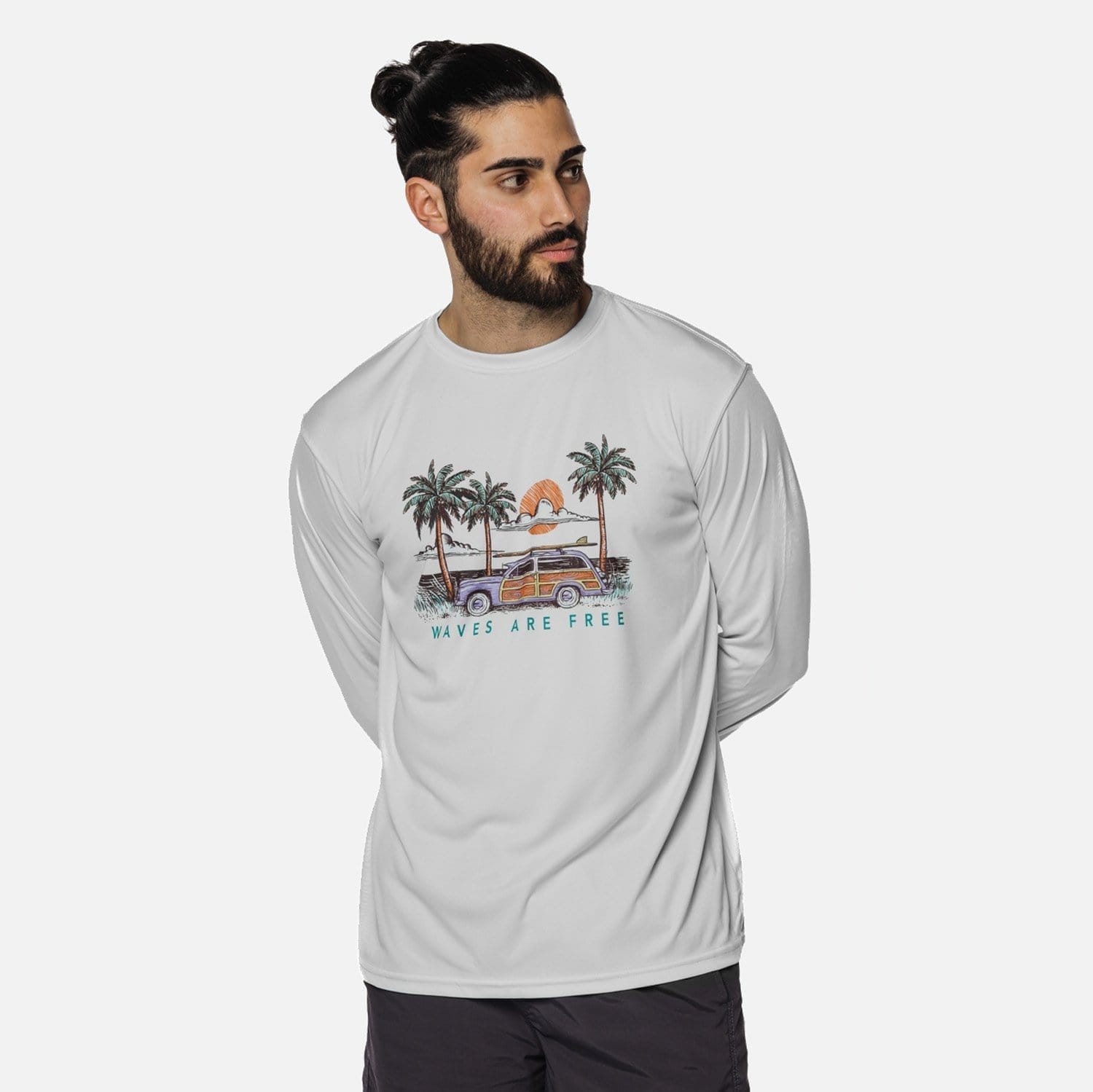 ---
Indoors or out, the Solar line provides a comfortable fabric that is the perfect companion for any fitness enthusiast. The UPF 50+ solar protection is great for all of the Dads that like the outdoor runs or bike rides. The shirt also provides top-of-the-line performance functions like being moisture-wicking, odor-resistant, and quick-drying so that Dad can get his sweat on and stay comfortable, no matter where the workout is happening.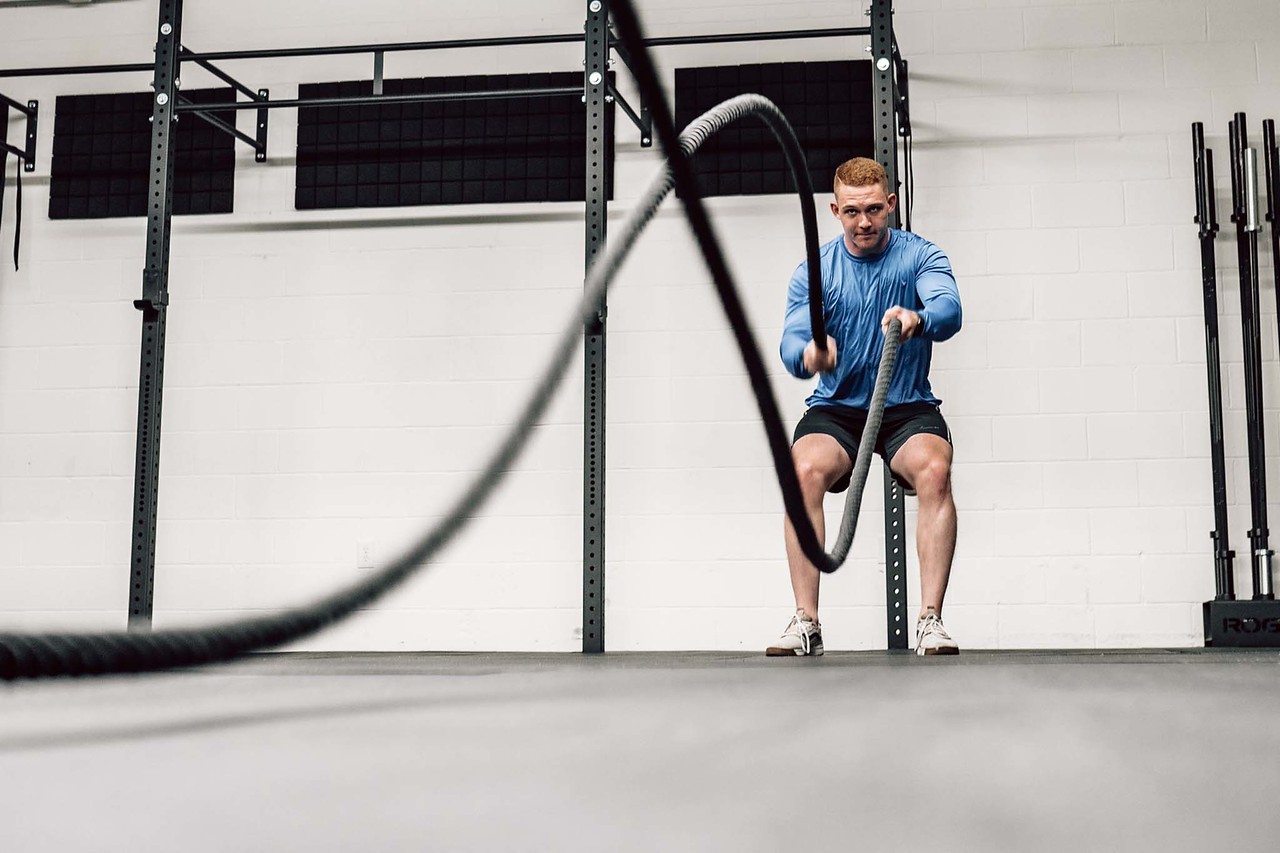 ---
Our Eco Sol line would be the perfect thing for any dad that you know to be concerned with being eco-friendly. It provides, in addition to UPF 50+ solar protection, a moisture-wicking, anti-microbial, odor-resistant, cooling, quick-drying, and durable fabric made from 100% REPREVE recycled fiber. REPREVE Technology helps offset the amount of plastic waste in the ocean while allowing Dad to sport a well-fitting long sleeve shirt or hoodie!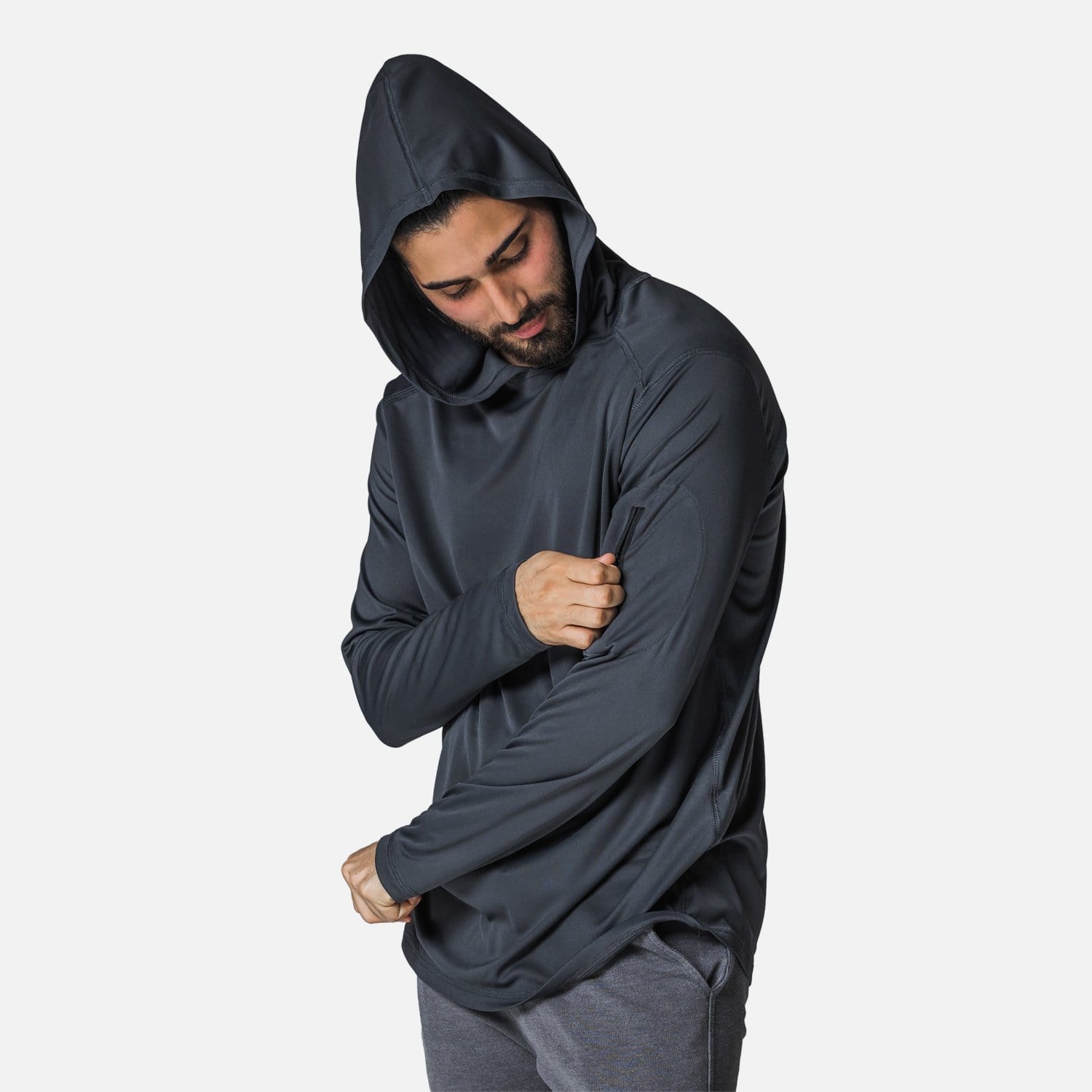 ---
If Dad spends a good amount of time out on the trail, he's probably working up a good sweat as it starts to heat up. Though the past year has trained a ton of people to use gaiters as masks, they are actually one of our most versatile products. They are able to be worn in a ton of configurations that are perfect in helping in the great outdoors. Whether he uses it as a neck gaiter, headband, or do-rag, they all perform well, plus they are comfortable, breathable, fast-drying, and cooling tools to keep Dad cool.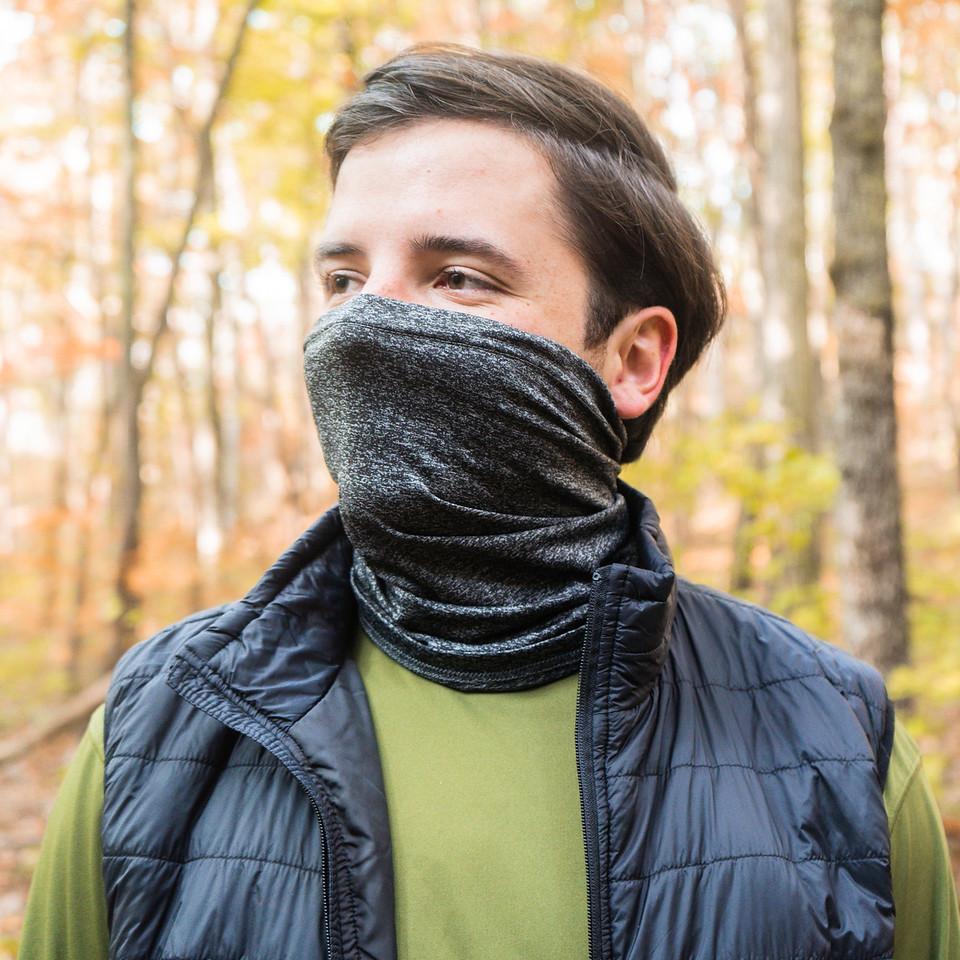 ---
Family is his No. 1 priority and so the best way to celebrate Father's Day with him is altogether. We offer UPF 50+ solar protection for all from toddler sizes to adult 2XL. The whole family should be safe from the sun and cool throughout the summer, and with all of these selections, you can Seize the Ray … together!